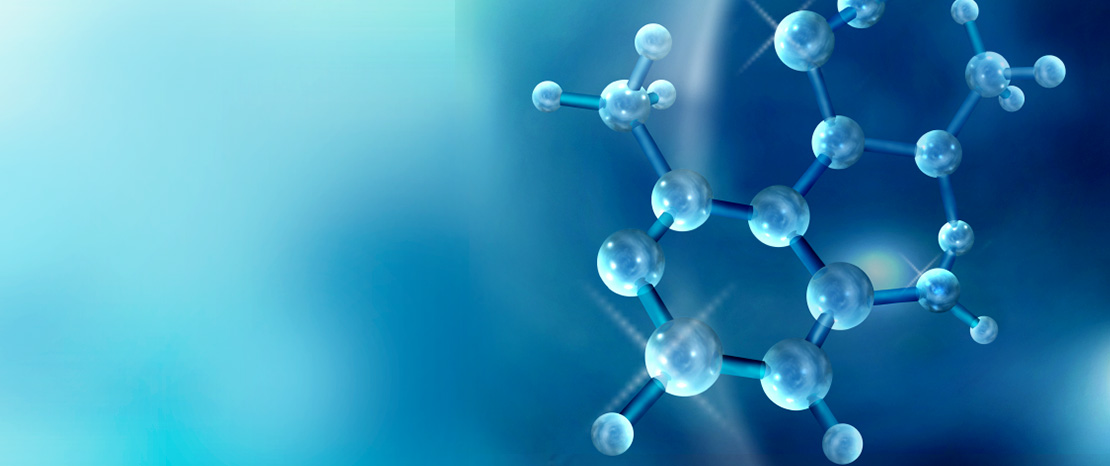 Planning and Development Division
Challenge to new field
"Challenging Sprit"
HOME >
Planning and Development Division
Outline
The Planning and Development Division's mission is to create new products and businesses which are the pillars of our future in "information and communication", "environment and energy" and "life sciences other than pharmaceuticals and agrochemicals". While to clarify the characteristics of the new seeds with highly originality and capture the market needs, we are promoting the actual demand of new products that meet customer needs.
In addition to building on and utilizing our unique fine organic synthesis, polymer design, ultrafine particle control, biological evaluation and optical control core technologies, we are attempting to speed up the generation of new business and materials by forming alliances with other specialist corporations, and by actively conducting joint research with universities.
We are also engaged in the discovery of attractive start-up companies and new projects by investing in venture capital, and we are also working on introducing new materials, the revitalization of development projects and the commercialization by licensing, investment and M & A.
Furthermore, we are endeavoring to explore the limitless possibilities of chemical science to create high value-added products that satisfy customer demands for reliability, and in the process grow even brighter as a value-creating corporation.
Life Science Materials Development Department
Nissan Chemical Corporation has combined its unparalleled expertise in precision organic synthesis, polymer design, nano-particle technology and biological evaluation to develop game-changing innovations. Our solutions benefit regenerative medicine development, drug discovery and several other life sciences industries.
Cosmetic Materials

Nissan Chemical Corporation will develop cosmetic materials that "People protect the environment, Protect people from the environment." NFG®, a highly functional additive, promotes moisturization and penetration of active ingredients by forming a film on the skin and hair. It forms a film with a fine uneven structure that decreases the ability of pollutants to adhere to skin. Cosmetic particles ORGABEADS® are composite particles composed of cellulose and various natural products. In addition to good touch and skin contact, it also provides a soft focus effect that evenly scatters incident light.
Cell culture material - FCeM®​​ -

The FCeM®​ 3-dimensional(3D) medium allows cells cultured in adherence to the surface of cell culture vessels to be cultured in suspension condition. In addition to providing good cell performances, the FCeM®​ 3D medium provides a condition more similar to biological environment to cells such as mesenchymal stem cells, ES/iPS cells and cancer cells, compared with traditional culture methods.
With viscosity the same as that of water, the FCeM®​​ 3D medium prevents sedimentation, and uniformly disperses and suspends cell spheroids without agitation. In addition, FCeM®​​ Cellhesion makes it possible to culture high-quality anchorage-dependent somatic cells such as mesenchymal stem cells, MDCK and HEK293 in suspension condition.

Anti-adhesion Coating Materials

prevelex® products constitute polymeric anti-adhesion coating materials that are applicable on a wide variety of substrates to prevent adhesion of cells, proteins and peptides. The coatings neutralize surface energy, inhibit non-specific binding and develop a hydrophilic membrane on the surface after hydration.
Information & Communication Materials Development Department
Our department task is planning and development of novel electronic materials for next generation display and semiconductor industry, as well as optical functional materials for high-speed communication field.
SUNCONNECT®

The features of SUNCONNECT®​ is a liquid curing resin material with solder reflowable and transparency from visible to near infrared region. To obtain a relief pattern, various fabrication methods such as UV lithography, laser direct imaging and imprinting can be applied to this material.
Environment & Energy Materials Development Department
We develop materials for secondary battery such as lithium ion battery with high energy density and all solid state battery, materials for fuel cell, photovoltaic device and thermal control materials.
Environmental Harmony Materials

Ecopromote® ~Nucleating Agents for PLA.
Ecopromote® acts as a stable nucleus during the molding process of polylactic acid :PLA. It dramatically increases the crystallization rate and produces fine and uniform crystals. And these effects improve the molding cycle, heat resistance, and transparency of PLA products.
Energy harvesting material
We are developing technologies to convert heat energy and light energy around us into electricity, above all 'Soluble Hole Transport Materials for Organic Photovoltaic' utilizing our ink technology.
Battery Materials

FairCurrent®
FairCurrent® is coating material contains highly dispersed nanomaterial for lithium ion battery. This material enable LiB to improve energy density and life by reduction of electric resistance and increasing adhesion between electrode and current collector.
FairCurrent® is suitable for battery for automotive in which high power and long time durability is necessary.
Contact Us
Handling division
Life Science Materials Development Department
Information & Communication Materials Development Department
Environment & Energy Materials Development Department