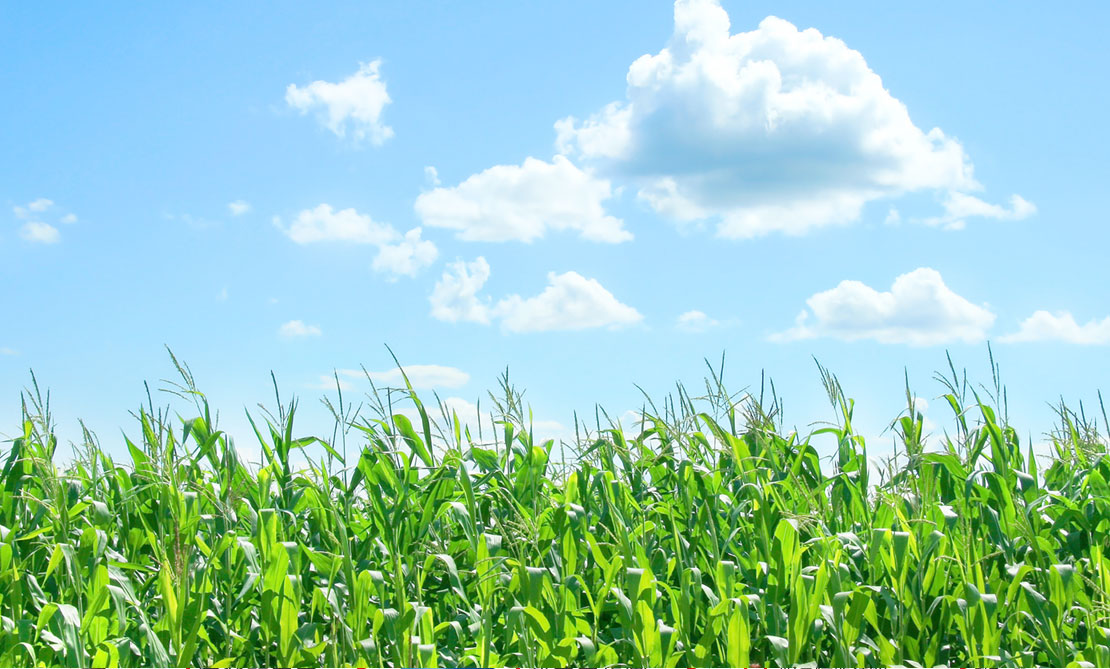 Investor Relations
Information to help investors gain a deeper insight into who we are
For Investors
A message to shareholders and investors from YAGI Shinsuke, Representative Director, President.
Message from the President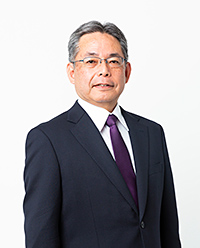 Hello, everyone. I am Yagi, the president. I would like to extend my greetings upon assuming the position.
I have been involved in all business fields of our group from the standpoint of production technology and manufacturing. In addition to safe and secure operations and consideration for the global environment, we have worked to develop the Group by maintaining and strengthening the technologies and facilities of our manufacturing processes, which are the source of our competitiveness, and by formulating investment plans that effectively utilize our management resources and enhance our competitiveness.
In recent years, in order to establish a competitive advantage and respond to drastic changes in the business environment, we have been promoting the digitization of our factories and other initiatives aimed at shifting to next-generation factories in all of our factories.
Furthermore, amidst intensifying competition, I have been working on operational reforms beyond the framework of manufacturing, such as reviewing the relationship between production and R&D and promoting the creation of a system that contributes to the early creation of new products.
And I have been strongly involved in all kinds of investment projects in all businesses, such as the establishment of global production bases, the construction and enhancement of production plants, and the strengthening of research facilities, and have formulated and implemented optimal plans based on our grasp of the most advanced information.
Based on my experience covering all of these business areas, I will fulfill the role of President with a strong resolve, devote all my energy to the management of the Company, and take on the challenge of further improving the corporate value of our group.
Now, upon assuming the position of President, I believe that I have 2 immediate responsibilities.
The first is to ensure the completion of Vista 2021, our medium-term management plan, which will end this fiscal year. We are making steady progress on our numerical targets, but we will continue to implement various measures without loosening our effort. We will also strive to achieve the Vista 2021 management targets of 16% ROE and 75% total payout ratio.
Second thing is to work on the next medium-term management plan and a new long-term management plan with an enhanced perspective looking beyond 2030.
The key to the Group's growth is the creation of a new growth engine by focusing management resources on research and development, planning and searching for new businesses, products, and technologies, strengthening our core businesses and developing human resources.
Over the next year, we will raise awareness of our contribution to society through global changes such as global warming countermeasures and population issues, the advent of a digital society, and increasingly diverse human values, and we will draw up a growth strategy with an eye to a transformed future, aiming to establish a stronger business portfolio.
In addition, we will actively promote CSR management based on the SDGs and ESGs, and thoroughly pursue measures to increase corporate value, thereby defining the path that the Group should take in the future.
In terms of management indicators, we aim to achieve equal or higher target than current medium-term plan which is ROE of 16% and total payout ratio of 75%.
For the next management plan, I believe that it is important to disclose and explain what kind of value the Group will provide to all stakeholders.
For institutional and individual investors, we are working to disseminate accurate information about our group through financial results briefings, individual interviews, and timely and appropriate information disclosure. We will strive to improve our corporate value over the medium and long term by reflecting the opinions and concerns we receive from you in our management.
We will continue to make concerted efforts to realize a corporate group that is trusted by society through active dialogue with all of our stakeholders.
I would like to take this opportunity to express my sincere gratitude to all of you for your continued support and encouragement.
Business Results for FY2020
The Company's results for the current fiscal year were as follows. Sales of Basic Chemicals decreased in the Chemicals Segment. In the Performance Materials Segment, Display Materials and Semiconductor Materials performed well. Sales of the Agricultural Chemicals Segment were unchanged from the previous fiscal year. In the Pharmaceuticals Segment, although sales of "Custom Chemicals" (custom manufacturing and process researching services for pharmaceutical companies) increased, sales of drug discovery decreased.
As a result, operating and ordinary income achieved record highs for the seventh consecutive year and net income attributable to owners of parent for the eighth consecutive year, exceeding the earnings outlook announced in November.
(Million yen, amounts rounded down to the nearest million yen)
 
FY2019
(Actual)
FY2020
(Actual)
Year-on-year
change
FY2020
(Outlook)
Change
from
Outlook
Net sales
206,837
209,121
+2,283
209,500
(379)
Operating income
38,647
42,530
+3,883
40,300
+2,230
Ordinary income
40,003
43,893
+3,889
41,100
+2,793
Net income
attributable to
owners of parent
30,779
33,470
+2,690
31,400
+2,070
The year-end dividend was 58 yen per share, and the cash dividends per share including the interim dividend was 104 yen (an increase of 14 yen from the previous year's annual dividend).
Future Outlook
In April 2019, we launched "Vista 2021" Stage II (FY2019 to FY2021) later three years of our medium-term business plan that sets out our vision for FY2021. In FY2020, the second year of the plan, we achieved our profit targets and record-high profits.
In the first three years of the Stage I (FY2016 to FY2018), we positioned "maximize the value of existing products and create new products" as our top priority, and pursued three basic strategies: "maximize the profit from existing products," "improve marketing capability," and "enhance R&D capability." As a result of these initiatives, we steadily accumulated results and achieved solid results. Nevertheless, there are major issues to be addressed, such as the fact that incomes are being driven by certain products, the delay in the creation of new products, and the response to risks that could impede growth.
In April 2019, we launched the latter three years of Stage II (FY2019 to FY2021) of our medium-term business plan, "Vista2021", with the aim of resolving issues highlighted in the Stage I. The following three basic strategies have been formulated.
1) Increase profitability of products that are sources of growth
2) Strengthen ability to create new products
3) Improve ability to adapt to social/market changes
We believe that our group has earned a certain degree of acclaim from the market in terms of stable performance, proactive shareholder returns, and the degree to which our company plans have been achieved. In order to become a company that is even more trusted than ever before, we must take a leap forward by appropriately responding to the rapidly changing business environment and the increasingly sophisticated demands of society.
To this end, we will take on the challenge of further heightening our presence in fields where demand is expected to grow in earnest, such as automotive and regenerative medicine. With this in mind, we have formulated the Stage II slogan "Strive for perpetual growth and become a company that carves out the future." We are committed to meeting the expectations of our stakeholders by making every effort to realize our slogan.
We appreciate your understanding and cooperation.
May 2021
YAGI Shinsuke
Representative Director, President