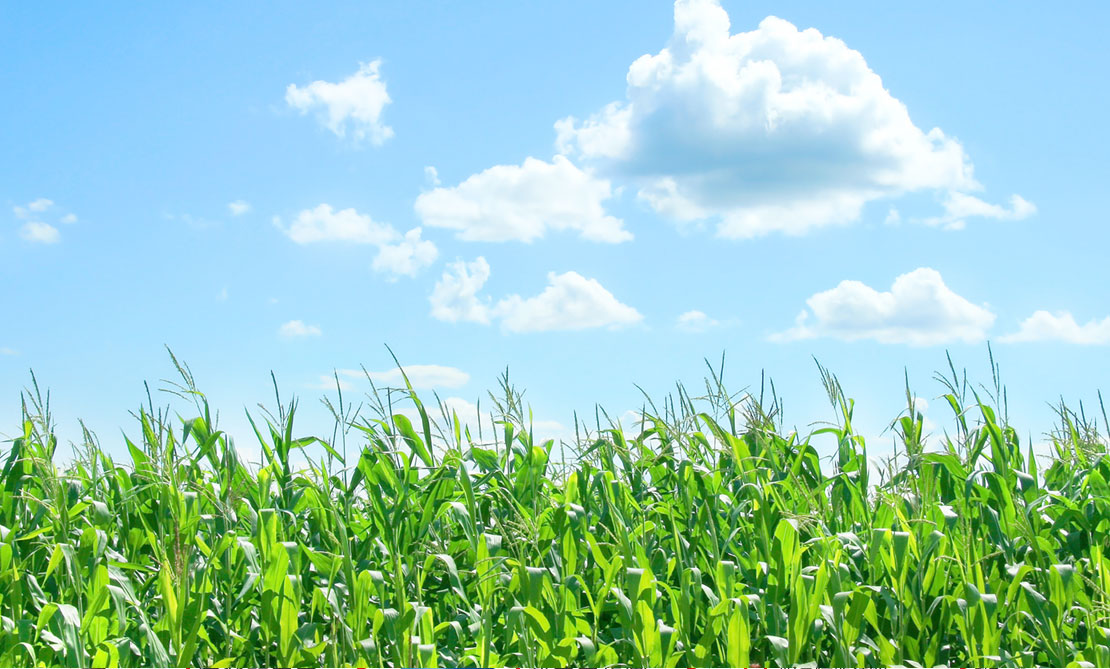 Sustainability
Provision of New Value for Helping to Enrich People's lives
HOME >
Provision of New Value for Helping to Enrich People's lives >
Contribution to Smart Society
Contribution to Smart Society
Policy/Philosophy
Due to the development of information and communications technology, today's society is transforming into a smart society where diverse systems interact to provide advanced services to everyone. The transformation into a smart society is expected to have various effects, which include improving the convenience and comfort of people's lives, reducing workloads, making knowledge and skill transfer more efficient, and reducing the burden on the environment.
We supply display materials and semiconductor materials that support information and communications technology, provide sensor materials required by the IoT and health care fields, and develop wiring materials that contribute to higher capacities and speeds of data communications. Through such activities, the Company contributes to the realization of a smart society.
Activities
Main Products
SUNEVER®
SUNEVER® is a polyimide-based liquid crystal alignment material. It is used to coat the surface of the outer glass panels, to align liquid crystal molecules in a certain direction. We offer various grades of this product for small-and medium-sized screens, such as LCD monitors, PCs, tablets and smartphones, in addition to those for the latest flat-panel LCD TVs.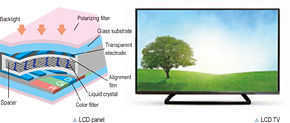 ARC® (bottom anti-reflective coating)
ARC® is an anti-reflective coating developed for semiconductor lithography. It is used to coat the part under the photoresist, to resolve a number of issues with lithographic exposure such as reflection from varying substrate levels. This makes it possible to significantly reduce the device failure rate.

SNOWTEX® , Organo silica sol
SNOWTEX® (colloid solution with nano-sized silica particles dispersed stably in water) and the organo silica sol (colloid solution with nano-sized silica particles dispersed stably in organic solvent) are used in a wide range of fields, including optical film coatings and electronic recording media abrasives. We have also developed monomer sol dispersed in epoxy and methacrylate. It can be used in solvent-free applications.

Products under Development
OLED materials
We are focusing on developing markets for OLED, which is expected to grow in the future as a next-generation display. In addition to coating hole-injection layer materials and TFT planarizing film materials, we are currently moving forward with the development of distinctive peripheral materials, including bank materials that help ensure the uniformity of pixels during inkjet application, and optical alignment materials used for anti-reflective retardation films.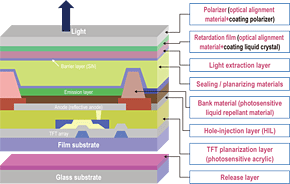 SUNCONNECT®
This is liquid organic-inorganic hybrid resin materials that exhibit high thermal stability and near-infrared transparency, and suitable for imprinting methods, photo lithography and other processes. It is used for optical interconnects for purposes such as optical waveguides and lenses for optical connectors.