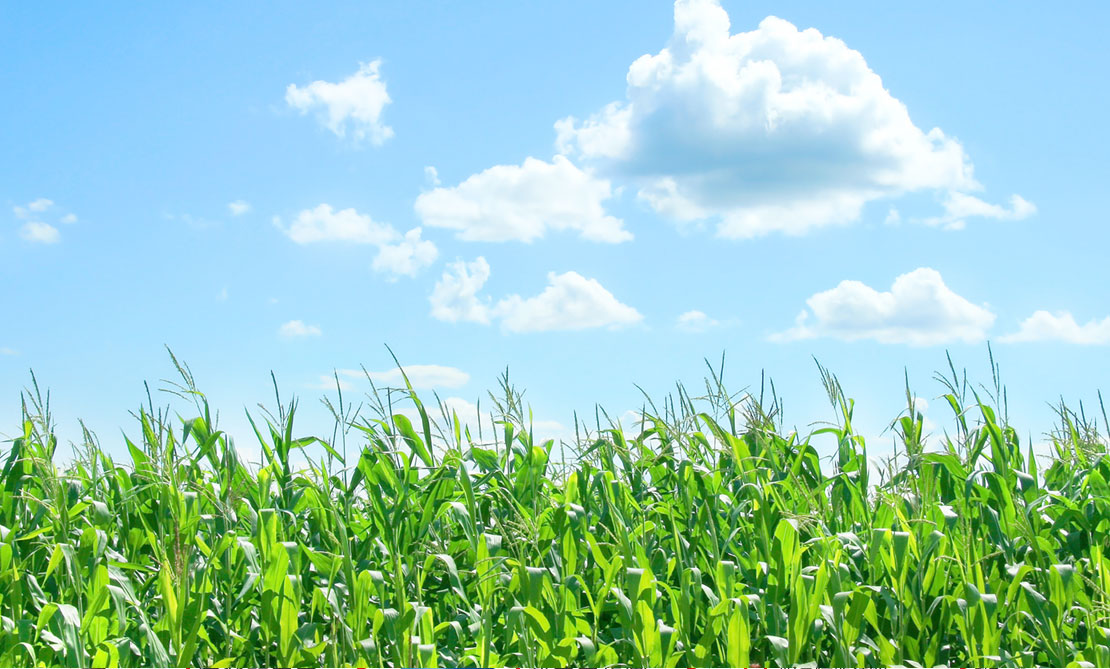 CSR
Communication with Society
Relationships with Communities / Society
We recognize that creating a sustainable society is essential for the growth and development of companies. As a corporate citizen, we engage in a range of social contribution activities in addition to providing products and services with new values that help enrich people's lives.
Support for the Next Generation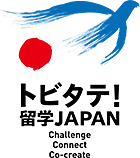 In FY2015, we became involved with the "Tobitate! (Leap for Tomorrow) Young Ambassador Program", a joint government-industry project for supporting students who wish to study overseas. This program is aimed at fostering globally competitive individuals who will demonstrate their capabilities on the world stage in the future. Japanese companies make donations and regularly cooperate with student selection and other processes as judges to send high school and university students, who are the potential future leaders of Japan, to various parts of the world.
In addition, Chemical Research Laboratories and Materials Research Laboratories send their staff members to local elementary schools to give special classes. In FY2016, they visited three schools and conducted two chemical experiments by picking up familiar themes. Biological Research Laboratories provides local junior high school students with opportunities for work experience. In FY2016, it provided four students from two junior high schools with opportunities to experience a range of operations. It also accepts interns and dispatches part-time lecturers.

TOPICS : Summer Riko-Challe 2017
The "Summer Riko-Challe" is an event aimed at arousing interest in and promoting understanding of careers in the field of science and technology among female students. It is co-hosted by the Cabinet Office, the Ministry of Education, Culture, Sports, Science and Technology and Keidanren (the Japan Business Federation). In 2017, we registered to participate in the event for the first time. In July of the same year, Biological Research Laboratories invited 13 female junior high school students from Saitama and other prefectures for work experience and interactions with female laboratory staff members, thereby deepening their interest in science and technology.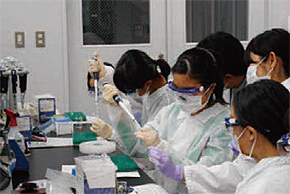 Interaction with Local Residents
We hold plant tours and explanatory meetings on a regular basis for local residents and schools. During these meetings we explain our initiatives for disaster prevention and environmental protection in an effort to show them that the plants are safe and secure. We also participate in local beautification activities such as cleaning of public roads and nearby stations around the plants, and activities for planting flowers together with local residents. In addition, Onoda Plant co-hosted an event for experiencing "eco-friendly craft in the summer holidays" with the regional councils on global warming countermeasures of Sanyo-Onoda City. Participants in the event enjoyed creating wind turbines from plastic bottles.
Welfare Fund
We have been engaged in welfare fund activities since 1997 as a part of our activities for contributing to local communities. These activities are carried out individually at the head office and individual offices, plants, laboratories, and group companies. They are also conducted as joint projects. There are cases where staff members visit welfare facilities and ask them what items they need before considering what to donate. Overall, the activities are carried out in a community-based manner.