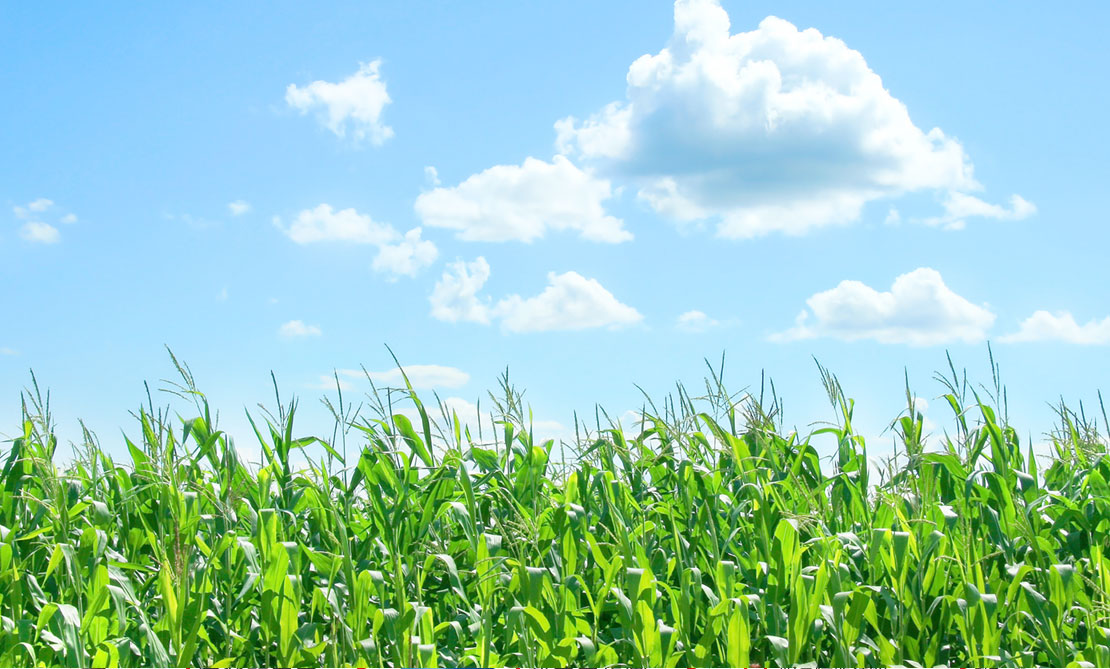 Investor Relations
Information to help investors gain a deeper insight into who we are
Overview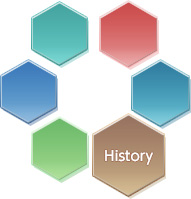 We have been a pioneer in the chemicals industry for some 130 years since the Meiji period. Our goal is to create unique products as a specialty Value-Creating Enterprise
A company with a long history
We were founded back in 1887 as Japan's first manufacturer of chemical fertilizers. Our beginnings can be traced back to prominent Japanese chemist Dr. Jokichi Takamine, who introduced chemical fertilizer manufacturing to Japan after he visited a plant in England during his studies there. The company was founded after business leaders at the time such as Mr. Eiichi Shibusawa and Mr. Takashi Masuda responded.
Long-term performance trends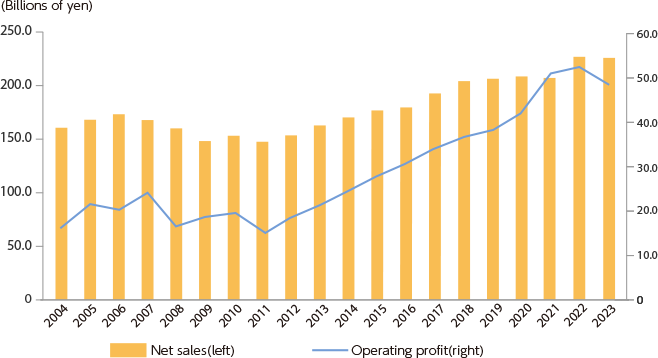 History
Our manufacturing sites began with the Onoda Plant that was built back in 1891. Today, we have five plants and three research laboratories in Japan. We are also building a stable network of sites overseas focused on R&D.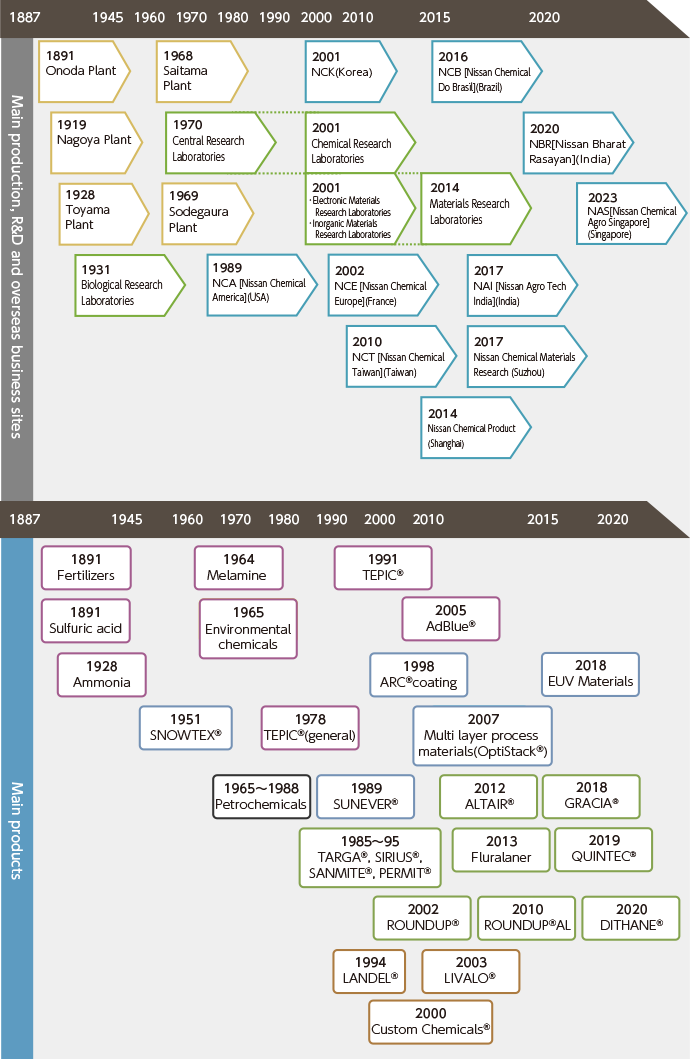 From our beginnings as a fertilizer company we developed four core technologies: (A) Ultrafine Particle Control (B) Functional Polymer Design (C) Biological Evaluation Technology (D) Fine Organic Synthesis. Today, we engage in a wide range of business segments that include chemicals, performance materials, agricultural chemicals and pharmaceuticals.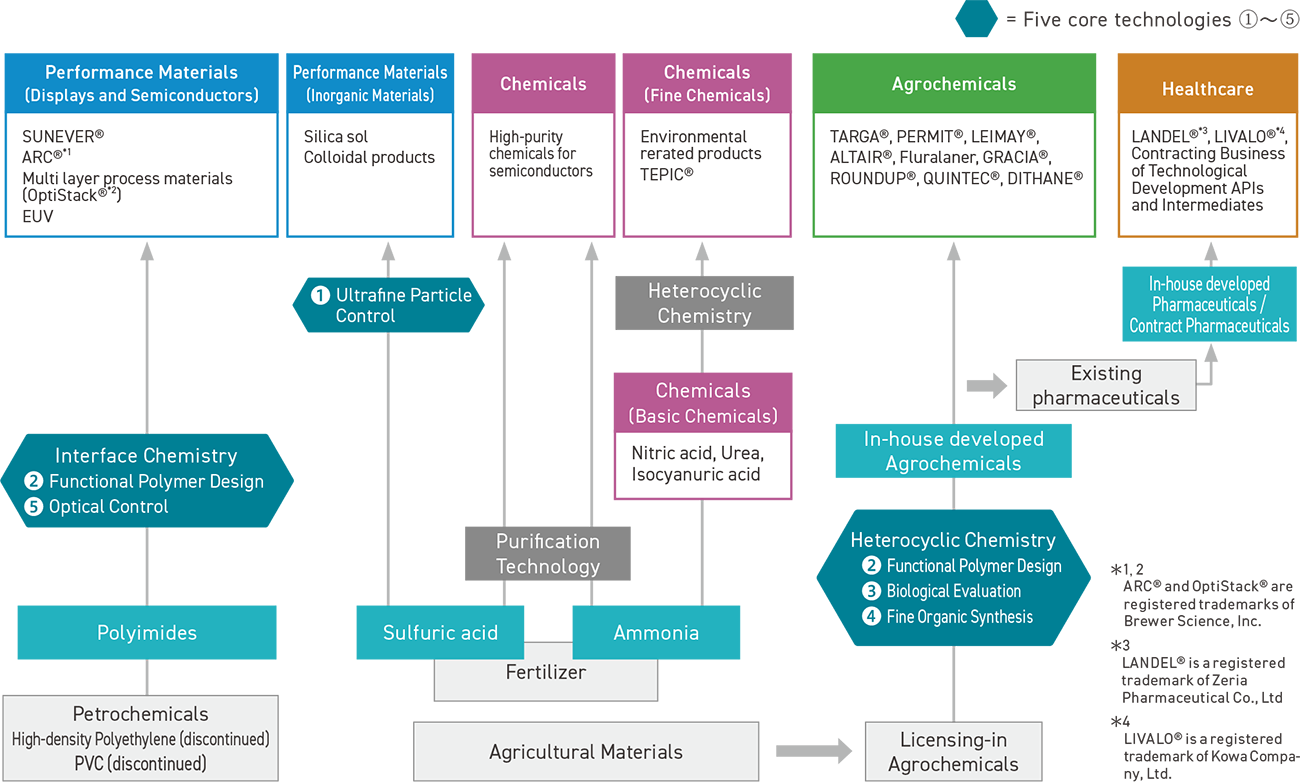 *AdBlue® is a registered trademark of the Verband der Automobilindustrie (VDA).
*ARC® and OptiStack® are registered trade marks of Brewer Science, Inc.