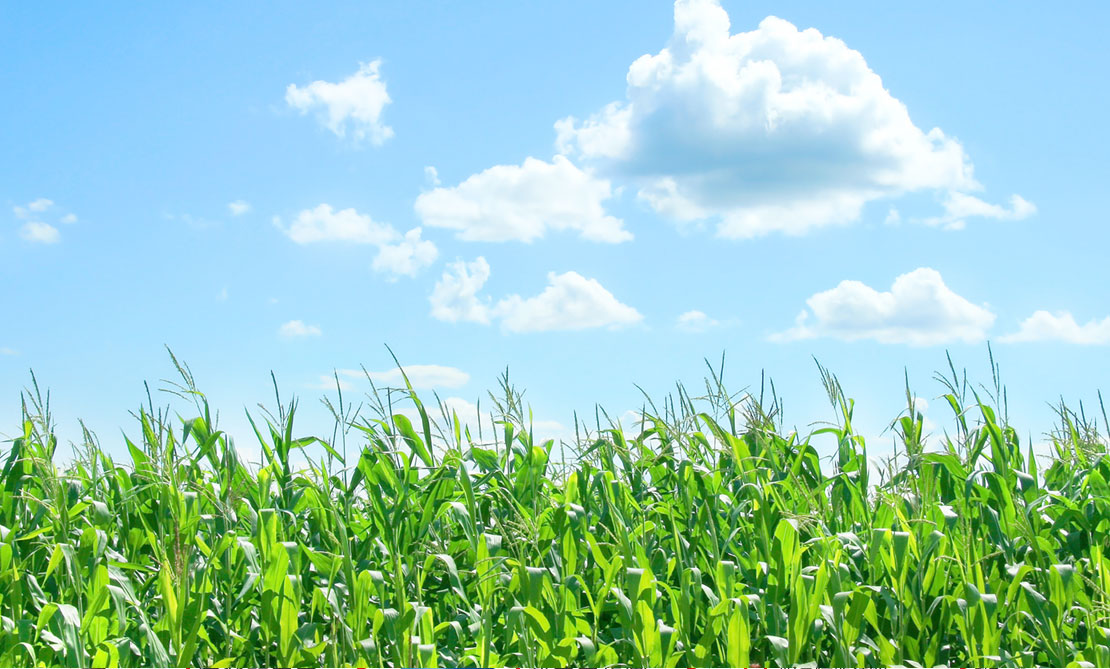 Investor Relations
Information to help investors gain a deeper insight into who we are
Risk Information
Key risks to the Nissan Chemical Group
The following matters could have a major impact on investors' decision-making regarding subjects, such as our business performance and financial position. Forward-looking statements contained herein reflect our judgment as of March 31, 2021. While important risks are described below, this is not an exhaustive listing of all possible risks.
1) Failure of the business portfolio strategy
(i) Chemicals Segment
While supplying Basic Chemicals, such as industrial chemicals, to a wide range of industries, we also strive to produce and supply products suited to leading-edge fields, such as high-purity chemicals, from which impurities have been removed to the maximum extent and high-performance chemicals derived from cyanuric acid, for which there is growing demand for use in electronic-materials applications.
Since these products are derived from ammonia, for which the starting material is natural gas, they are susceptible to raw fuel prices. In addition, there is a possibility that a breakdown in the global supply-demand balance due to changes in Chinese market conditions or elsewhere could impact our sales as well.
There also is a risk of temporary suspension in operation or losses due to issues at plants attributed to the ageing of facilities in recent years, despite our efforts to advance technologies for plant maintenance through adoption of digital solutions, such as the Internet of Things (IoT) and artificial intelligence (AI) technologies.
(ii) Performance Materials Segment
Through the businesses of Display Materials, Semiconductor Materials, and Inorganic Materials, we deliver high-value-added products to the dramatically changing information and communication technologies (ICT) industry.
Consisting mainly of coating materials used to align liquid-crystal molecules uniformly, Display Materials currently are supplied mainly for use in smartphones and tablets. We plan to introduce these materials for use in televisions and other large displays in the future through the use of photo-alignment technologies that do not require rubbing. At the same time, organic electroluminescence (EL) displays, which have advantages over liquid crystal displays in thinness, lightness of weight, and quick responses, and are well suited for use in flexible displays and other innovative designs, are being adopted increasingly for use in devices, such as smartphones and high-resolution, large-screen televisions. While we are making progress on development of materials related to OLED and materials for next-generation light-emitting displays as the successors to OLED, there is a risk that these materials might not be adopted by customers due to factors, such as the state of development and dramatic changes in competition.
In the area of Semiconductor Materials, from a start in coating material to prevent problems, such as diffused reflection and interference of light and coating defects in precise machining of photoresists through photo-irradiation, we have developed materials suited to even finer machining of semiconductor circuit widths and are focusing today on extreme ultraviolet (EUV) lithography materials and 3D packaging materials with an eye toward the limits of growing demand for and precision in EUV exposure technologies. However, there is a risk that these materials might not be adopted by customers or we might lose market share due to such factors as the state of development and dramatic changes in competition.
The business of Inorganic Materials began with the introduction of silica aqueous dispersion, and today we supply materials suitable for use in organic solvent dispersion and solvent-free products. These are used in applications, such as optical-film coating materials and electronic storage media polishes. While recently we have been working toward their deployment in applications, such as solvents to improve the efficiency of shale oil and gas extraction, there is a possibility that sales of our solvents could be affected by changing demand for shale oil in response to fluctuating oil prices.
(iii) Agricultural Chemicals Segment
It is essential to increase food production as the global population continues to grow. As a company that involves in consistent business activities from the research for new agricultural chemicals to their development, manufacture, and sales in domestic and international markets, with the aim of improving agricultural yields, active ingredients developed in house are key factors to improve profitability. Since launching an insecticide in 2018, we continue to develop fungicide and paddy rice herbicide, along with development of next-generation products. At the same time, while we are implementing various measures related to production and supply in response to our growing lineup of active ingredients and increased demand, there is a possibility to lose sales opportunities temporarily if it were to take too long to complete these efforts.
(iv) Pharmaceuticals Segment
While an anti-cholesterol agent using our compound as the active ingredient has been approved and is on sale in 28 countries worldwide at present, the domestic conditions continue to be harsh due to the impact of National Health Insurance drug price revisions and the decline in market share by generic drugs after the domestic compound patent expired in August 2013. The creation of new drug is an urgent issue for us, but both R&D expenses and time are required to secure the results of drugs developed in house, so there is a risk that business performance and our financial position could be impacted over the medium to long term.
2) New product development and external technological innovations
Based on the five core technologies we have built up in "Fine Organic Synthesis", "Functional Polymer Design", "Ultrafine Particle Control", "Biological Evaluation", and "Optical Control", we are proactively developing new products in the business domains of "Information & Communication", "Life Sciences", "Environment and Energy", and "Chemicals & Affiliates", aiming to contribute to solutions to global challenges and advance both societal progress and growth in corporate value. New product development requires advanced technologies and considerable funding and human resources, and it takes a long time. While in recent years we have been devoting management resources toward R&D through means that include investment of 8% to 9% of annual net sales in R&D costs and employing about 40% of our professional staffs in R&D departments, as well as identifying research topics based on the latest technological information and managing them based on periodic evaluation, there is a risk that the success of development, and by extension business performance and our financial position, could be impacted by sudden changes in the conditions of our target markets and in technological trends.
3) Procurement of raw materials and supply of products
We have established a policy for the procurement of raw materials and other materials (procurement policy), and we prioritize transactions with companies that satisfy our standards based on responses to prior CSR surveys when outsourcing activities, such as production of important raw materials, intermediary materials, and products.
Furthermore, we conduct on-site auditing of suppliers and business partners in Japan and worldwide to confirm details of their CSR activities—in particular, their initiatives regarding the environment, health, and safety (EHS)—and strive to secure stable suppliers with consideration of cost, quality, and other factors through means that include the promotion of supply-chain management. However, in light of such factors as the fact that supply sources are limited for some raw materials, such as compounds synthesized using advanced technologies, and we depend on imports from China and other countries for supplies of other raw materials, there is a risk that business performance and our financial position could be impacted by impediments to our structures for stable manufacture and sale of products in the event of interruptions in supply due to such factors as various difficulties involving suppliers or sudden enhancement of laws and regulations in the countries where suppliers do business.
4) Legal restrictions and violations of laws and regulations
In light of the nature of our business, we are subject to Japanese and foreign laws, regulations, and other restrictions concerning the handling of chemical substances. There is a tendency toward the strengthening of various restrictions in recent years as a result of rising global awareness of environmental issues and the effects of chemicals on living creatures, and there is a risk that developments for the amendment or enhancement of existing restrictions could impact business performance and our financial position through means such as restricting business activities, requiring additional compliance costs, or prohibiting sale of subject products in certain countries.
In addition, we formulate compliance rules and basic compliance policies based on our understanding that compliance involves conformity with laws and regulations, as well as social norms in a broader sense. Furthermore, in addition to establishing the Consultation Hotline, an internal whistleblower system, and maintaining structures to prevent and swiftly resolve any compliance violations, we also strive to raise the levels of knowledge and awareness of compliance through such means as various training programs for executives, employees, and others and ensuring a thorough understanding of the compliance manual. However, there remains a risk of legal penalties, litigation, or social sanctions in the event of violations of laws or regulations or acts counter to social norms.
5) Occupational accidents, accidents, and natural disasters
We are putting effort into Responsible Care (RC) activities designed to secure environment, health and safety (EHS) performance on voluntary basis throughout the entire process, from the development of chemical substances to manufacture, logistics, use, final consumption, disposal, and recycling, and provide communication with society through the announcement of their results.
Through our RC management system, we prevent occupational accidents, promote the good health of staff, and build comfortable workplace environment in our effort to improve the level of health and safety in each business location. We also implement the capital investment needed to ensure safety, achieve stable operations, and improve our process safety capability, while also conducting various types of drills annually to enable us to respond to any emergencies or accidents.
To be ready for earthquakes and other natural disasters, we formulate disaster response measures and business continuity plans (BCPs) for plants and other major business sites, and we will continue to enhance these initiatives in the future as well.
However, there is a risk that an incident, such as damage to production facilities due to an unforeseeable natural disaster, such as a major earthquake or typhoon, an accident at a plant, or an accident during transport or external storage could impede plant operation or supply to customers, resulting in a negative impact on trust in the Nissan Chemical Group and on our business performance and financial position.
6) Product quality
Together with proactively earning quality management system certification at each plant, we strive to establish and maintain the quality assurance system through such means as establishing an internal network for swift collection and evaluation of customer feedback (complaint information) concerning products and implementing necessary corrective measures. However, there is a risk of not only an impact on our business performance and financial position but also loss of society's trust in the Nissan Chemical Group and resulting negative effects on our businesses in the event of a claim for damages due to physical or property damage suffered by a customer or a user of products including our materials as a result of unforeseen difficulties that have occurred in processes such as manufacturing, shipping, and storage and affected the quality.
7) Intellectual property
Considering research results and intellectual property to be the core of our businesses, we recognize the protection of intellectual property rights to be an important management topic and not only acts to secure intellectual property but also takes measures to exercise rights through litigation. As a company operating in both domestic and international markets, we apply for and secure patents in countries around the world. In light of this fact, we are enhancing our structures for securing intellectual property rights and monitoring for infringements on a global basis.
However, there is a risk that an intellectual property dispute with another company or infringement by another company on our intellectual property rights could, depending on the results of settlement or legal disputes between the parties, lead to the payment of one-time penalties or conclusion of a licensing agreement, which then might make it impossible to secure the sales or profit figures initially anticipated and affecting business performance and our financial position as a result.
8) Information security
We possess confidential information concerning R&D, production, and other matters as well as personal information on customers for use in sales promotion and other activities. In addition, in preparation for an anticipated future labor shortage, we are making progress on improving productivity and establishing maintenance structures through adoption of IoT, AI, and other digital technologies in our plants.
We implement both tangible and intangible security measures through such means as the establishment of rules and guidelines on information management and ensuring that all employees thoroughly are aware of them. Nevertheless, there is a risk of a loss of trust in the Nissan Chemical Group and an impact on our business performance and financial position in the event of damage to the control or backbone systems or leakage of confidential or personal information in our possession due to an external attack, unauthorized access, a computer virus, or other causes.
9) Securing human resources
To increase our ability to respond to increasingly diverse and sophisticated market needs, we aim to enhance our business foundations through efforts to strengthen our R&D abilities and improve product quality, as well as securing and training diverse, highly capable human resources and building comfortable working environments.
We believe the essence for human resource development is that each employee will continue to educate themselves voluntarily in their efforts to develop themselves, therefore we maintain a wide range of human-resources development programs for motivated employees. We also are advancing initiatives to enable diverse human resourced to secure a sound work-life balance by realizing highly proactive ways of working. However, there is a risk that an inability to secure the needed human resources, due to worsening of employment market conditions or other factors, could affect business performance and our financial position.
10) Global business expansion
Since in each of our fields of business we are advancing business development with close ties to individual markets through establishing production and sales facilities around the world, mainly in Asia, Europe, and North America, there is a risk that such factors as changing political, economic, or social conditions in the countries in which we do business could impact our business performance and financial position. In addition, although we are striving to develop and maintain effective internal controls systems at each facility, there is a risk that malicious acts or gross negligence on the part of employees or others, or a failure of these systems to function fully, could lead to issues, such as violations of laws or regulations, resulting not only in payment of administrative fines and penalties or compensation for damage as a result of criminal or civil litigation but also a loss of society's trust in the Nissan Chemical Group and a negative effect on our businesses.
11) Climate change
As climate change becomes more serious, investors and other stakeholders are becoming more interested in the impact of climate change on business activities. We support the recommendations of the Task Force on Climate-related Financial Disclosures (TCFD) established by the Financial Stability Board. We consider introducing internal carbon pricing, formulate and revise BCP (Business Continuity Plan) for our main products, and carry out multiple purchases of key raw materials, etc.
However, the case that regulations for greenhouse gas (GHG) emission are introduced in each country where we operate, or the case that natural disasters due to climate change increase in the area where we are located, there is a risk that our business performance and financial position could be impacted.
12) Japan-South Korea trade frictions
We have no record of exporting to South Korea the three materials subject to enhanced restrictions on export of electronic materials to South Korea (fluorinated polyimide, resists, hydrogen fluoride) announced by the Japanese government on July 1, 2019.
13) COVID-19
We have implemented various measures from a business-continuity perspective in response to COVID-19, while giving top priority to ensuring the physical safety of employees and their families. Each business site continues to operate in conformity with the policies on preventing the spread of the virus established by each country, jurisdiction, and company. In the event that an infected individual were to be identified on a Group business site, we would respond appropriately in cooperation with specialized institutions in each country and jurisdiction and take steps to minimize the impact on business, through such means as activating the business continuity plan (BCP) depending on the situation. While at this time it is difficult to anticipate the impact of COVID-19 on our financial results due to constantly changing circumstances, there is a risk that our business performance and financial position could be impacted by further worsening global economic conditions and personal consumption due to sudden interruption of supply chains or extension of the restrictions on movement enacted by governments around the world.